RECIPE
Pumpkin Cream Cheese Muffins
In our house Fall is here. Kids have been in school for a few weeks and we are even decorated for Fall. We definitely have the Fall vibes going on. It has been fun watching the kids grow over summer and doing different and new things. We even decorated for Fall last weekend and the kids had a blast. They each picked some new Fall decorations out and helped me decorated. I had to take a step back and let them enjoy that moment. Otherwise let my control freak go a little. Decorating with them brought back memories of decorating with my mom.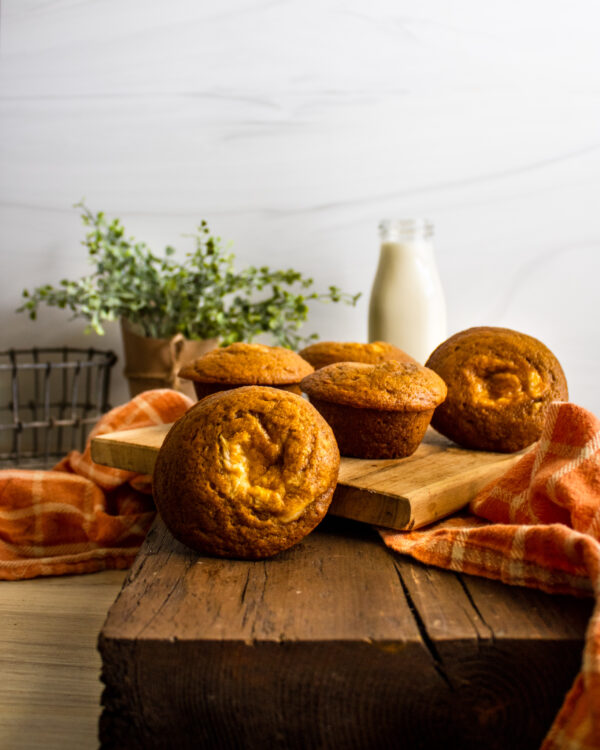 Since I knew we were going to be decorating for Fall, I wanted to have some Fall treats for them. This pumpkin cream cheese muffin was a huge. I didn't doubt that it would be. When I used to make these for the Farmer's Market, they were always a huge hit.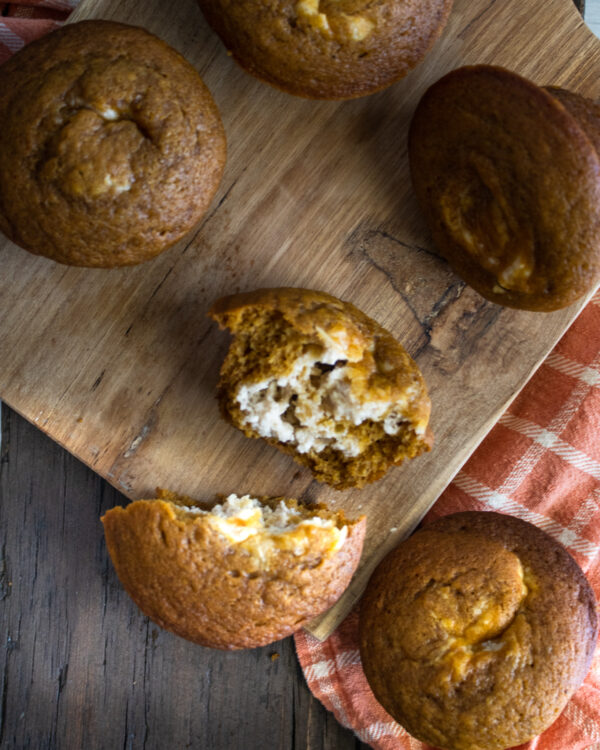 They are quite easy to make. Follow the directions. I fill the muffin pans to the top. I love a big ol' muffin. I put a little bit of the muffin batter in the pan, then add the cream cheese filling and more muffin batter. I do this until the batter runs out. If I have a little bit of cream cheese filling left I will add it to the top of the muffins. Use a knife or toothpick to swirl it.
That's the Dish from my Kitchen to your Kitchen 💕
Billie-Jo
Ingredients
1 ¾ cups all purpose flour spooned and level

1 tsp baking powder

1 tsp baking soda

½ tsp salt

1 ½ tsp pumpkin spice

1 tsp cinnamon

½ cup oil

¾ cup sugar

¾ brown sugar

2 large eggs rooms temperature 

2 tsp vanilla

1 15 oz can pumpkin puree

Cream Cheese filling -1 8oz package of cream cheese, ¼ cup sugar, 1 egg yolk, 2 tsp vanilla and ¼ tsp cinnamon
Directions
Preheat the oven to 425. Spray a 12 cupcake pan with baking spray or line with cupcake liners. You will need a set pan, I made 15 cupcakes.  Set aside.

In a medium whisk together flours, baking powder, baking soda, salt, pumpkin spice and cinnamon. Mix until combined and set aside.

In a large bowl whisk together or use a hand mixer oil, sugar, brown sugar, eggs, pumpkin and vanilla. Mix until combined.

Slowly add the dry ingredients into the wet ingredients and mix until just combined.

Fill the muffin cups about half way on the prepared tray. Place about 1 tbsp of cream cheese filling on top of the batter. Top with additional batter and fill to the top, make sure it is not overflowing. Do the remaining 2-3 muffin cups on the additional pan. If you have additional cream filling spread it evenly among the muffins. Using a toothpick swirl the muffin batter and cream cheese filling in each muffin pan.

Bake at 425 for five minutes. Turn the oven down to 350 and bake for an additional 13-15 minutes. 
Ready in 30 minutes
Makes 15 muffins
Tips & Recommendations
Make sure to use pumpkin puree, not pumpkin pie filling. Make sure eggs and cream cheese are room temperature, this helps the muffins to rise.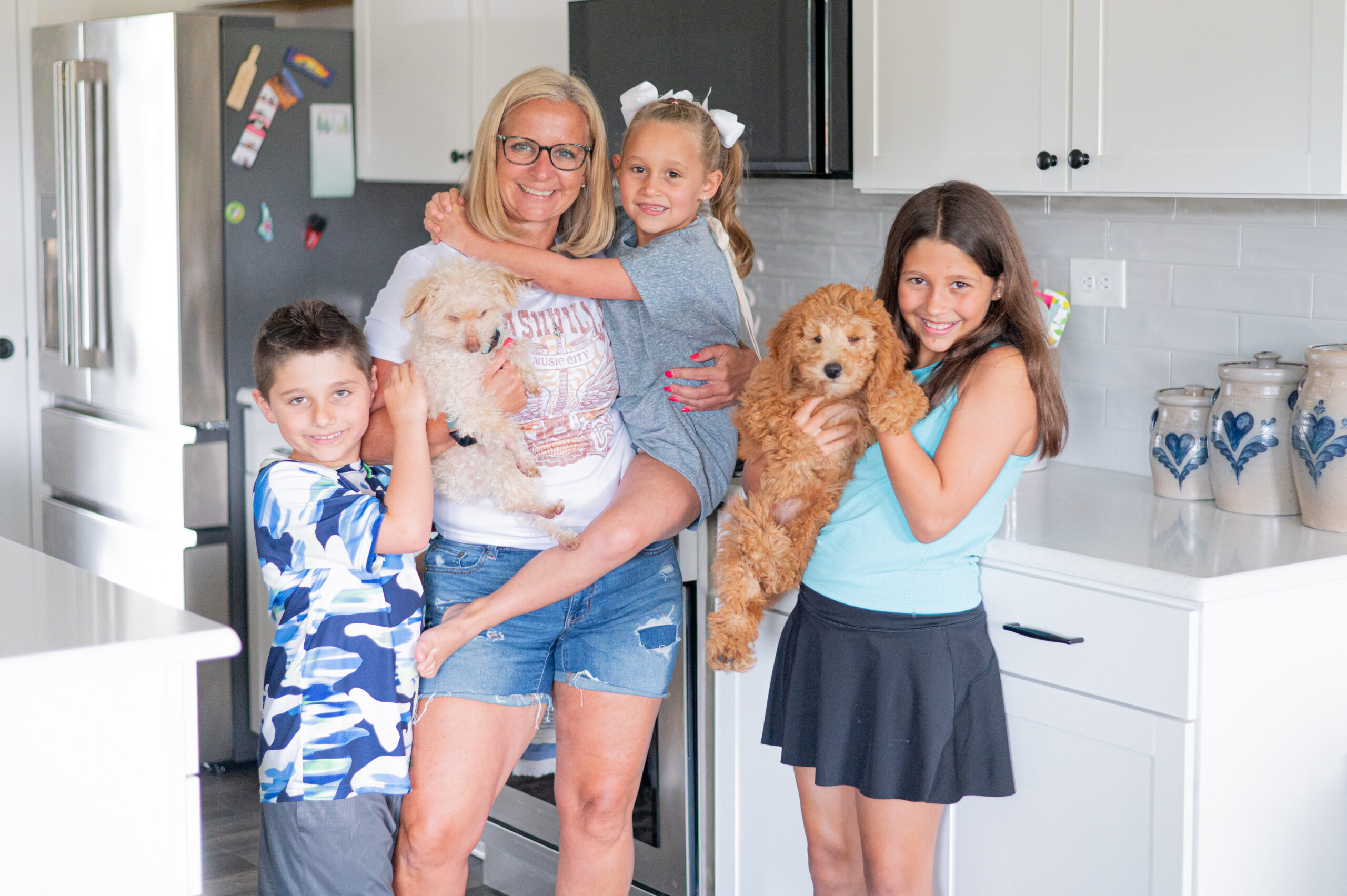 Latest Recipes