RECIPE
Pumpkin Maple Glazed Donuts
Fall is my favorite season and it was my mom's too. So a lot of the memories I have with my mom seemed to be Fall related ones. I played field hockey and I always remember my mom and coming to my games. I remember going shopping in Princeton and going to an Apple Festival. This year I will be watching my girls play soccer and my son playing flag football, which I can't wait for. I love the all the Fall scents and flavors. So Fall baking is one of my favorite things to do, especially with my kids.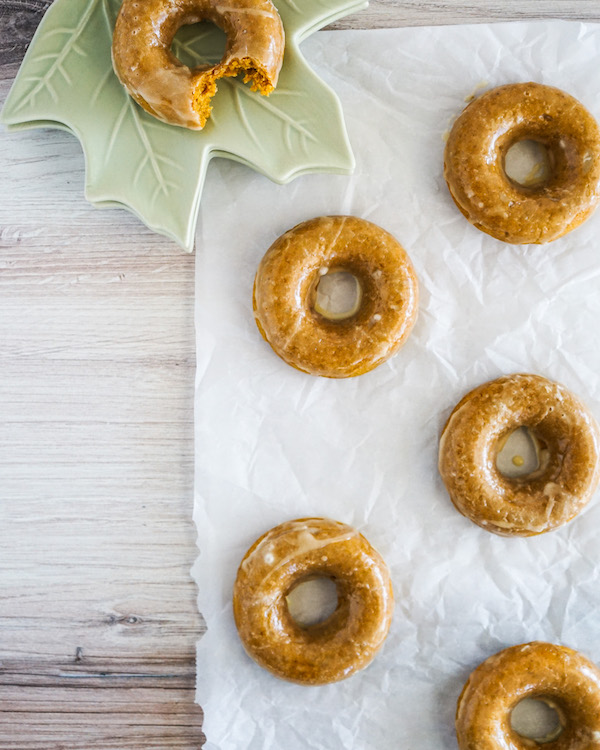 So need to go to the donut shop, you can make donuts at home. Here is why!
Bake donuts are so much better than fried
Easy to make in less than 30 minutes
No mixer needed, just a mixing bowl
So much flavor with brown sugar, vanilla, pumpkin spice and cinnamon
Maple glaze is the perfect finish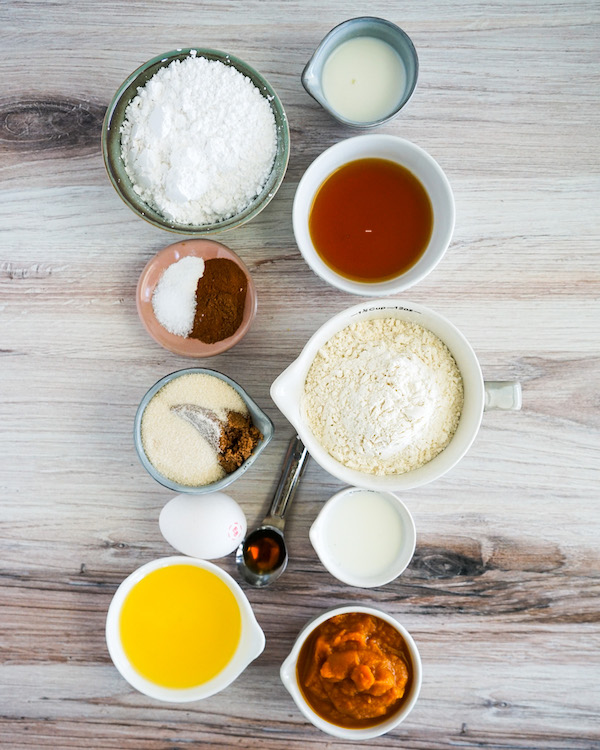 I love to mix all the dry ingredients first. This is to ensure all the sugars, pumpkin spice and cinnamon are mixed through the flour. Next I mix the milk, pumpkin, egg and vanilla all together. Once that is mixed together, mix in the butter. Make a well in the center of the dry ingredients before pouring the wet ingredients into the dry ingredients. I like to put the batter into a piping bag and cut the bottom about half an inch or so. You can use a large ziplock bag and cut the bottom corner of it. Then I pipe the batter into the donut cavity.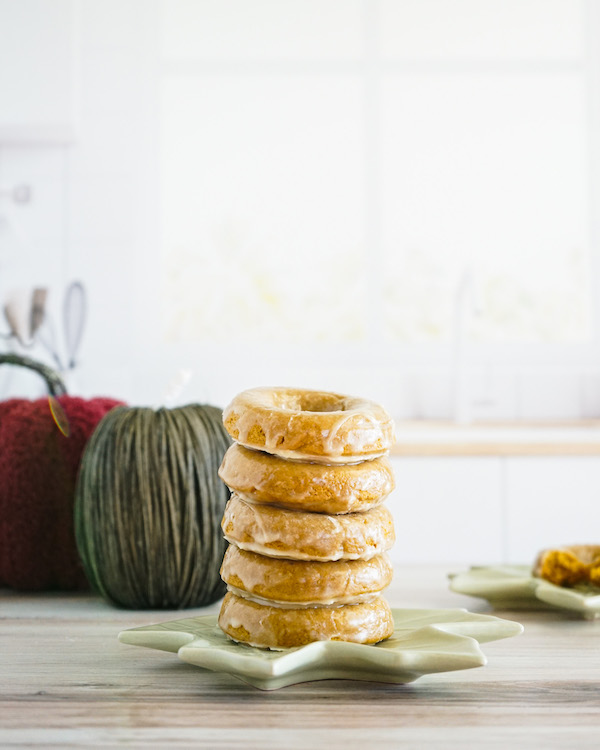 While the donuts are baking, make the maple glaze. After the donuts come out of the oven, let them cool for about 3 minutes before flipping them out of the pan. I flip them right on parchment paper or a cooling rack. I prefer to dip them while they are still warm. This way it helps the glaze to really soak into the donut and stick to the outside of the donut.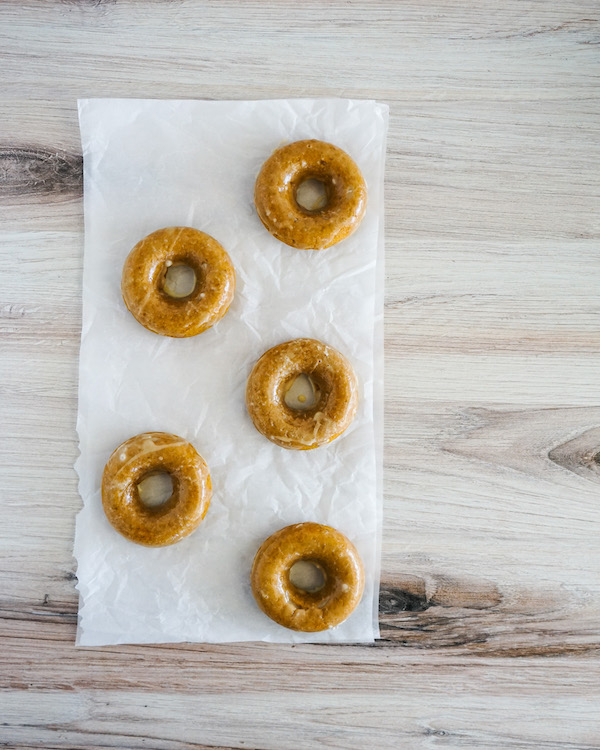 This is a great recipe to make with your kids. Isabella and I had so much fun. I like that in this recipe it helps with kids learning to pipe. So grab your donut pan and a mixing bowl.
Love From My Kitchen 💕🎃
Billie-Jo
Ingredients
1 ¼ cup all purpose flour spooned and leveled

⅓ cup brown sugar

2 tbsp sugar

1 tsp baking powder

1 tsp pumpkin spice

1 tsp cinnamon

½ tsp salt

½ cup pumpkin puree

¼ cup milk

1 large egg room temperature

2 tsp vanilla extract

¼ cup unsalted butter

Glaze-1 cup powdered sugar, 2 tbsp maple syrup, 2 tbsp milk
Directions
Preheat the oven to 350. Spray a  donut pan with baking spray.

In a large mixing bowl whisk together flour, brown sugar, sugar, baking powder, pumpkin spice, cinnamon and salt. Set aside.

In a medium bowl whisk together pumpkin puree, milk, egg and vanilla. 

Whisk in the melted butter with the wet ingredients.

Make well in the center of the dry ingredients. Pour the wet ingredients into the well. Using a spatula, mix together until few traces of the flour mixture are left. 

Either using a cookie scoop or a piping bag with the end cut off, fill the donut cavities about ¾ full.

Bake for 11 minutes or until it bounces back when you touch it.

While the donuts are baking make the glaze. Whisk together the powdered sugar, milk and maple syrup.

Donuts are best eaten the day they are made, but will stay fresh for two days or in the fridge for 1 week.
Ready in 30 minutes
Makes 9 donuts
Tips & Recommendations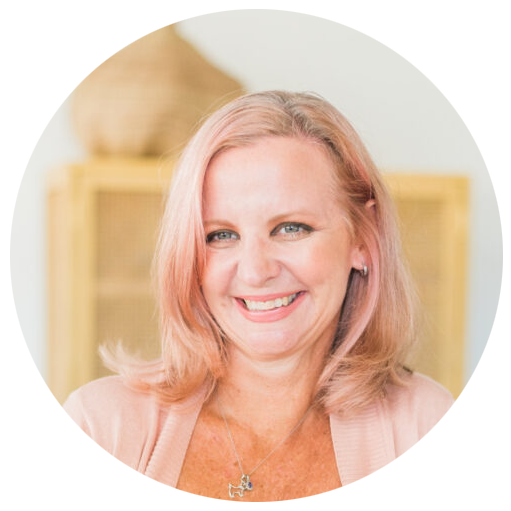 Hey there!!
I'm Billie, a recipe creator, food photographer, a girl that just loves to be in the kitchen and a travel lover. more >
Related Recipes