RECIPE
Roasted Chicken and Potatoes
It's Fall comfort food this week and this is probably my favorite comfort meal that isn't pasta. Let's be honest pasta and comfort food go hand in hand. But sometimes you just have to switch it up and this is one recipe to keep.
In NC we don't get many cool days, but on a rainy dreary day, comfort food calls my name. I love that this is a one pot meal or dish meal. If you are using a pot make sure it is an oven proof for high temperature. I had to switch mine during the cooking time. My oven proof pan wasn't oven proof. My dutch oven is in storage. That would be my preferred cooking method. Thank goodness I caught it early in the cooking process. So I switched the chicken and potatoes over to a baking dish and it turned out perfectly.
I added some fresh rosemary and lemon in the dish, for a more intense lemon and rosemary flavor. Pair this with a nice white wine for the finishing touch.
From my Kitchen to your Kitchen 💕
Billie-Jo
Ingredients
6-8 Red Bliss Potatoes 

2 TBSP olive oil

Garlic salt and pepper to taste

1 whole chicken (we used 4 lbs)

Poultry seasoning

1 bunch of Rosemary optional

3 whole lemons

2 tbsp melted butter

Salt and pepper to taste
Directions
Preheat the oven to 400.

Chop red bliss potatoes and place in the bottom of a baking dish. Drizzle olive oil and sprinkle garlic salt and pepper over the potatoes. 

Remove giblets and excess fat from the cavity if needed.

Place fresh poultry seasoning (see tips if you can't find it? And 1-2 half lemons inside the cavity. Add salt and pepper too.

Place chicken on top of potatoes.

Pour chicken stock into the pan.

Pour or brush melted butter all over the chicken. Sprinkles with salt and pepper.

Add the rest of the lemons and rosemary to the dish.

Roast the chicken for 1 hour or until done. Chicken takes about 15 minutes per pound. Chicken should reach an internal temperature of 165. Let rest for 15 minutes before slicing and serving.
Ready in 90 minutes
Serve 4-6 people
Tips
If you can't find fresh poultry seasoning at the store use about 1 tbsp of dried seasoning. You can make your own by using thyme, sage, rosemary and marjoram.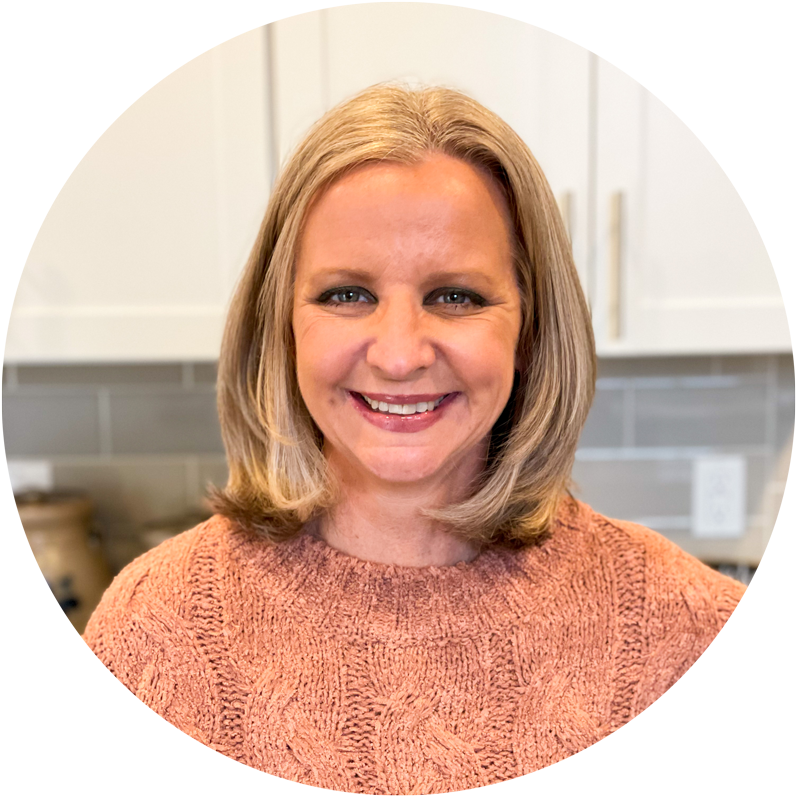 Hey there!!
I'm Billie, a recipe creator, food photographer, a girl that just loves to be in the kitchen and a travel lover. more >
Related Recipes