RECIPE
Salmon Tacos
I have many taco recipes on the blog and fish tacos are one of my favorite things. I always say fish tacos are the way to my heart. I have been play with different salmon recipes and finally have a salmon taco recipe that I love. I made these salmon tacos and became obsessed with them. I can't wait for you to try them. I know you will love them too.
I make the seasoning and let it sit on the salmon for about an hour in the fridge. This really helped the seasoning to really get inside the salmon. Add a little lime juice to the salmon and cooked the salmon on the grill in tin foil or in the oven wrapped in tin foil on a baking sheet. While the salmon is cooking I get all my toppings ready. Everyone in my family loves different things on their tacos, so we have different toppings like salsa, guacamole sauce, chipotle lime sauce, mango salsa, cheese and sour cream to name a few.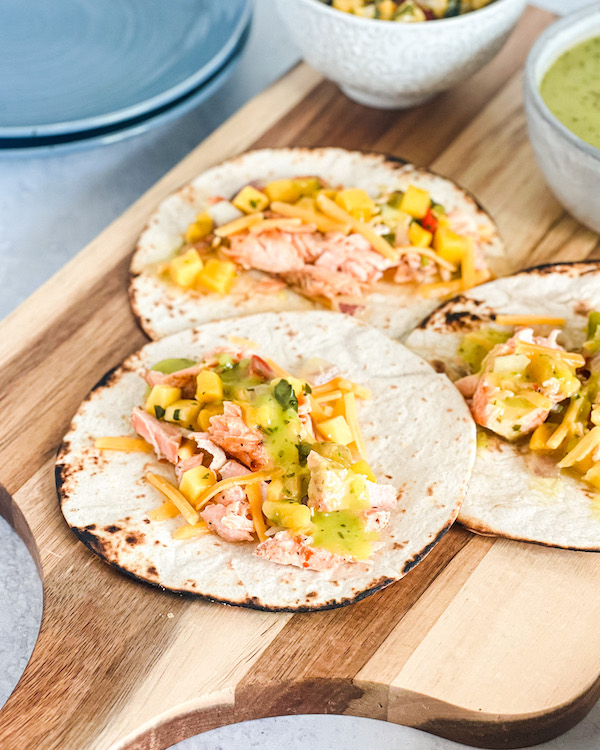 This recipe is pretty easy to make. I have a friend that heats her tortilla shells up on her gas stove and got me hooked on that. So that is how I heat up my shells.
That's What Is Cooking In My Kitchen 💕
Billie-Jo
Ingredients
1 ½ pounds of salmon

1 tsp chipotle powder

½ tsp black pepper

1 tsp salt

½ tsp garlic powder

½ tsp cumin

½ tsp paprika 

Zest from two small limes or 1 large lime

Toppings-Chipotle Lime Sauce, Taco Sauce, Avocado Sauce, Guacamole, Cheddar Cheese, Mango Salsa
Directions
In a small bowl, whisk together chipotle powder, black pepper, salt, garlic powder, cumin,  paprika and lime zest.

Pat the salmon dry. Coat with seasoning. Cover and refrigerate for 15 minutes. 

While the salmon is marinating, preheat the grill or oven to 400.

Place the salmon in tin foil and add the juice from the limes. Grill for 20 minutes  or cook in the oven at 400 for 20 minutes or until done. 

Let salmon rest in tin foil while finishing prepping for the tacos.

Warm up tortilla shells as desired. I cook mine a little bit on my gas stove. 

Top with your favorite toppings.
Ready in 40 minutes
Makes about 8 tacos
Tips & Recommendations
I use fresh salmon, I just personally enjoy that more.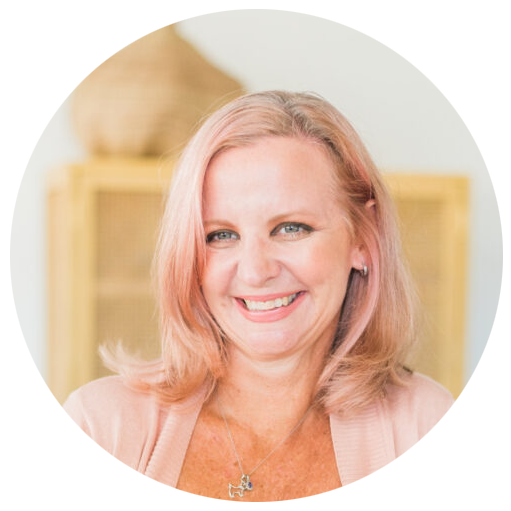 Hey there!!
I'm Billie, a recipe creator, food photographer, a girl that just loves to be in the kitchen and a travel lover. more >
Related Recipes