RECIPE
Sausage and Potatoes Sheetpan Dinner
I have been making a lot of crockpot meals and sheet pan meals lately. I need some easy meals with the kids schedule these days.
My kids are always up for trying new things. Most meals are a winner and this one was a sure winner. They gobbled it and had second and thirds. When they have second or thirds, I know it is a winner. This dinner was a bigger hit than I thought it would be. I was hoping for more leftovers, but that didn't happen.
I used two different kinds of sausage. I love variety in dishes and wasn't sure which one the kids would like, but they LOVED both kinds. I did a chicken sweet Italian and an apple chicken sausage. I also love tricolor potatoes, however the kids aren't as big as fans of them. So I also did some red bliss and Yukon gold little potatoes.
Ingredients
1 ½ – 2 lbs of sausage

2 lbs of colored potatoes or potatoes of your choice

¼ cup olive oil

Salt, pepper and garlic powder to taste

Fresh rosemary

¼ cup grated parmesan cheese
Directions
Preheat the oven to 425.  

Line a large sheet pan with parchment paper or aluminum foil.

Slice sausage in ½" slices and place on a prepared tray.

Depending on the size of the potatoes, cut them into quarters or halves and place onto the tray.

Drizzle olive oil over the sausage and potatoes. Use your hands to make sure all of them are covered.

Sprinkle salt, pepper and garlic powder over them.

Place the tray in the oven and bake for 20 minutes. Pull the tray out of the oven and stir the sausage and potatoes. Sprinkle parmesan cheese. Bake for another 10-20 minutes. Bake time will depend on the potatoes.
Ready in 45minutes
Tips
Maybe sure the potatoes are cut small they will cook faster that way. Fresh rosemary is optional.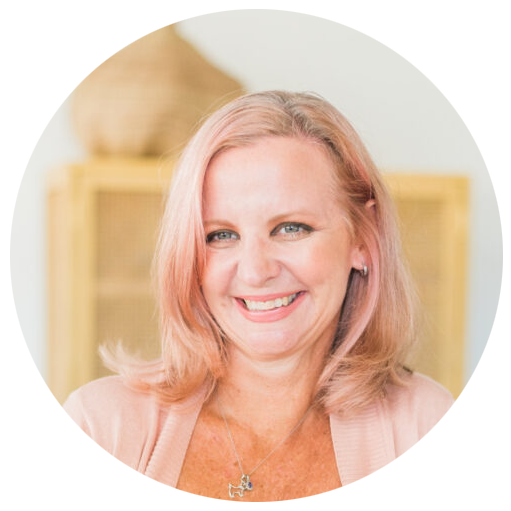 Hey there!!
I'm Billie, a recipe creator, food photographer, a girl that just loves to be in the kitchen and a travel lover. more >
Related Recipes