RECIPE
Sheet Pan Butter Garlic Salmon and Potatoes
I have been focusing on super easy meals, between crockpot meals, sheet pan meals, 30 minutes meals and one pot meals. As a busy mom I get it. we need easy meals on our menu. I will say when I meal plan I make sure to incorporate lots of easy meals for all three meals. I try and save time whenever I can, so I have some  extra time with my kids or work on my business.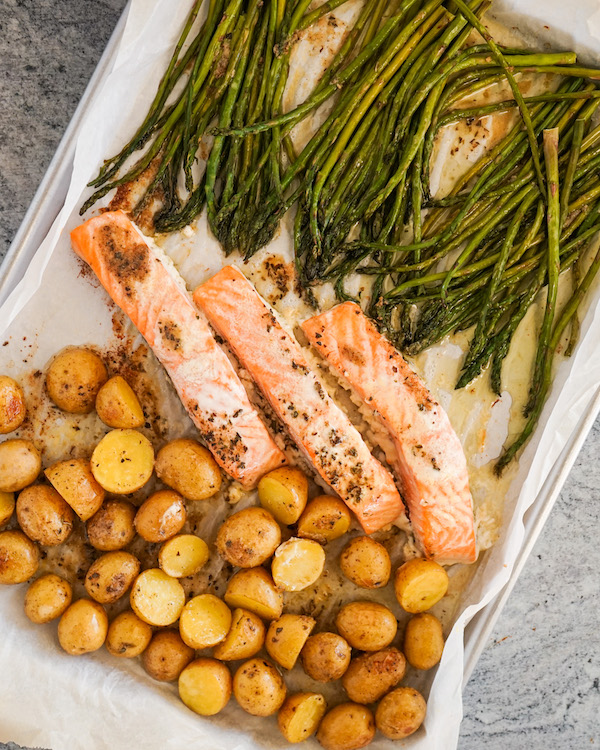 Have you made any sheet pan meals? If you not, you need to. They make cooking dinner a little easier and usually they take about 30 minutes to cook. I also line the sheet pan with parchment paper or foil for easy clean up. My hubby is a huge fan of the sheet pan meals, especially if he is in charge of cleaning up dishes.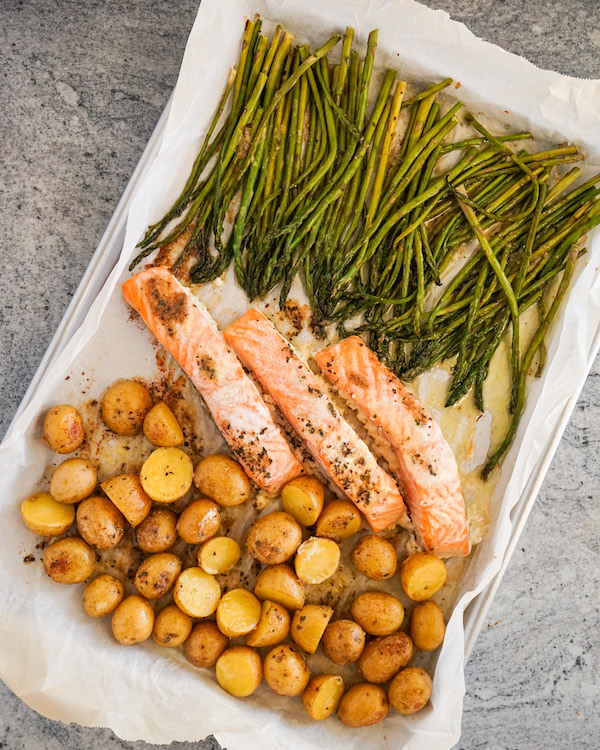 First I add all the spices to the butter. Then I melt the butter this really enhances the flavor of the butter and spices. You want the potatoes to be on the smaller side. This way they are done the same time as the salmon is done. Once all the ingredients are on the tray, drizzle the melted butter over everything. If you want you can add a a little bit more butter on top of the salmon and potatoes. This just adds more of a butter flavor, but it isn't necessary. Bake for about 20 minutes.
Grab yourself a sheet pan and ingredients and put this dinner on your menu.
Love from my Kitchen to your Kitchen 💕
Billie-Jo
Ingredients
¼ cup unsalted butter

2 garlic cloves minced

½-1 tsp garlic powder

½ tsp pepper

1 tsp salt

½ tsp oregano
Directions
Preheat the oven to 425. Line a tray with parchment paper.

In a small bowl add the butter, garlic, garlic powder, pepper, oregano and salt. Microwave the butter until melted. Stir it together.

Add the potatoes, salmon and asparagus to the prepared sheet pan. Drizzle the melted butter over everything. Bake for 20 minutes or until done. Salmon needs to reach an internal temperature of 140.
Ready in 30 minutes
Serves 4 people
Tips & Recommendations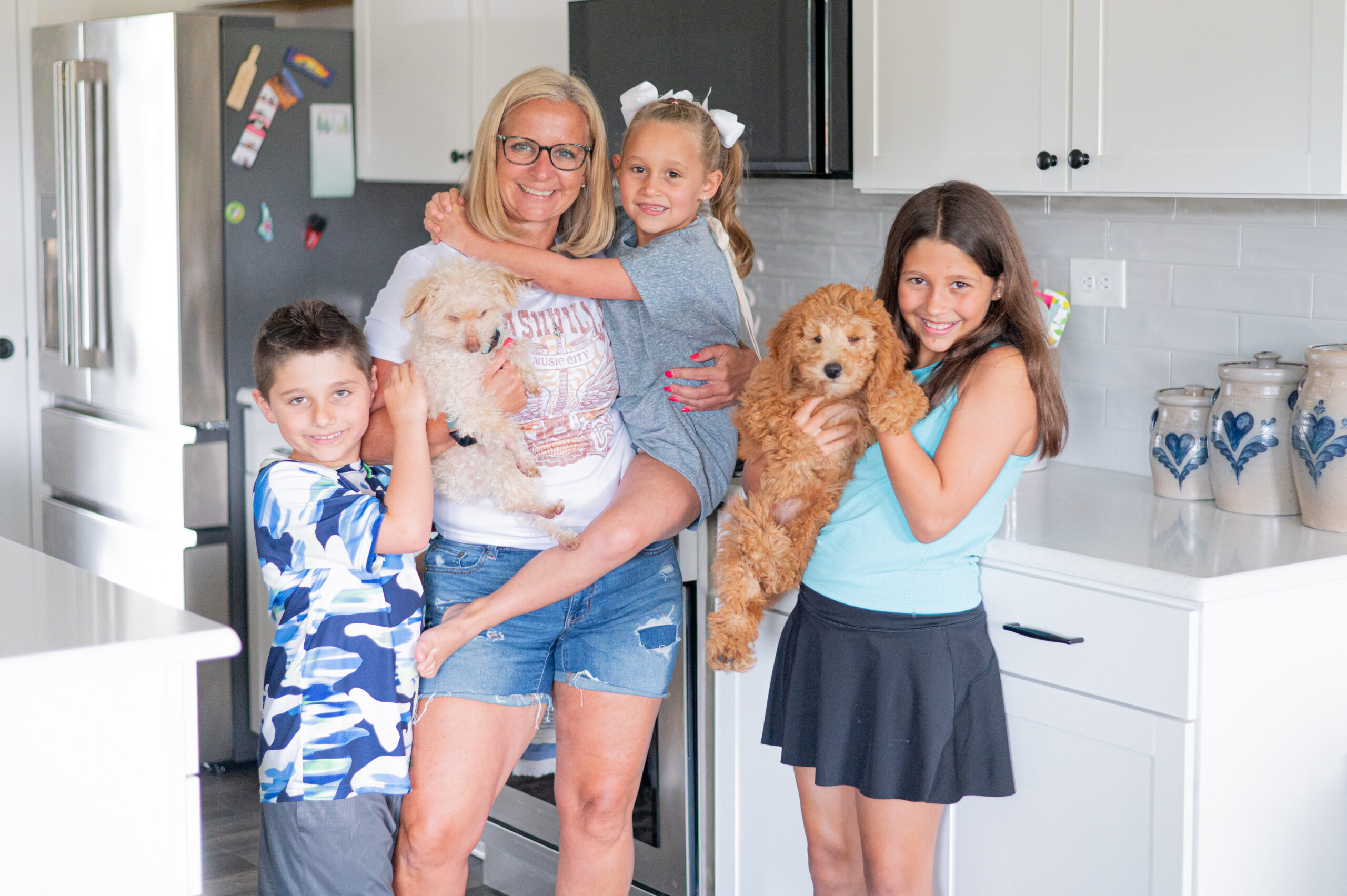 Latest Recipes