RECIPE
Sheet Pan Pork Chops
Jimmy and I have some very different taste in dinners. I am all about seafood and he is all about meat and potatoes. I do like meat, but I am not a huge potato person. I mean I love french fries and certain potatoes, but I would rather have rice or pasta. So I decided to make this sheet pan for Jimmy, because I love a good and easy recipe. Sheet pan meals are a must in my kitchen. I also know the kiddos will love this recipe. It is a great recipe to make with kids. They can get their hands dirty and help. I don't know if your kids love helping in the kitchen but ours do. So I am always working on recipes that are kid friendly.
I put tin foil down on the pan before actually add the meal. I do this for easy clean up. I think an easy meal needs easy clean up. I even use a dishwasher safe baking sheet too. I used mini Yukon potatoes because e that is what I had, but you can use a different  potato if you want just make sure to cut them up small. I use most of the seasoning on the pork chops and sprinkle the rest on the potatoes. That is why it is important to make sure the potatoes get a coat of olive oil.
Depending on how thick your pork chops will depend on cook time. The pork chops I used were close to an inch thick, so if you have thinner, the time will be less. If they are thinner make sure to cut your potatoes smaller so they all cook evenly.
That is the Dish from my Kitchen to your Kitchen 💕
Billie-Jo
Ingredients
1 pound of mini Yukon potatoes

2 tbsp of olive oil

2 boneless pork chops

¼ cup brown sugar

1 tbsp minced garlic

1 tbsp bbq seasoning (not sauce)

½ tsp salt

½ tsp black pepper
Directions
Preheat the oven to 350. Line a sheet pan with sides with aluminum foil. Set aside. 

Wash the potatoes, cut the larger ones in half. If using larger yukon potatoes, dice into about 1" cubes. Rub potatoes with 1 tbsp of olive oil. Place potatoes on half of the sheet pan. 

In a small bowl whisk together the brown sugar, garlic, bbq seasoning, salt and pepper.

Coat both sides of the pork chops with the seasoning, reserve about 1 tbsp to sprinkle on the potatoes.

Place pork chops on the other half of the pan. Bake for 30-35 minutes or until pork chops are at least 145 degrees or more. 

Let rest for a few minutes before serving.
Ready in 45 minutes
Serves 2 people
Tips & Recommendations
This recipe works great with a spicy or sweet BBQ seasoning.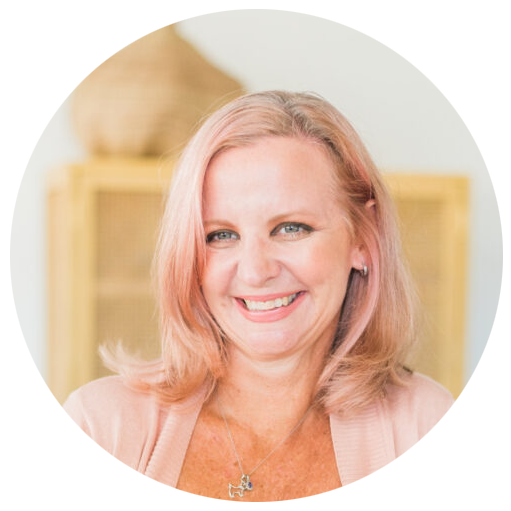 Hey there!!
I'm Billie, a recipe creator, food photographer, a girl that just loves to be in the kitchen and a travel lover. more >
Related Recipes