RECIPE
Strawberry Yogurt Muffins
I love having muffins, cookies and other snacks in the freezer for the kids. Whether it's a day visit with them or they are here, I love to take something homemade to them. I feel like it just shows them what I do and how I love baking and cooking for them. I also know they don't get many homemade treats. SOOO much of what you get at the store is so processed and added chemicals to them, I would rather make stuff at home. They know there are certain things we won't buy them like, soda, fast food or cookies or something like that. Well for fast food I know Jimmy will take them every now to Chick Fil A.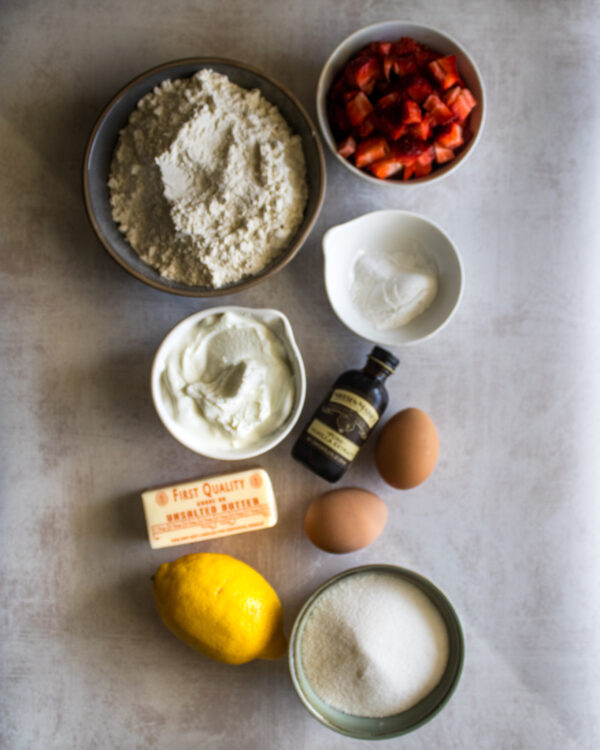 I grew up in the kitchen baking with my mom. These kids love to bake or cook with me in the kitchen. The other day we did a quiz while baking. Every time they got an answer right they got to put an ingredient in the mixing bowl. They thought this was so much fun. So I will definitely be doing it again. We are trying to make learning fun for them and excited to learn. While they were here for Spring break, we had fun doing homework and felt like they learned a lot. We are always looking for ways to help them learn.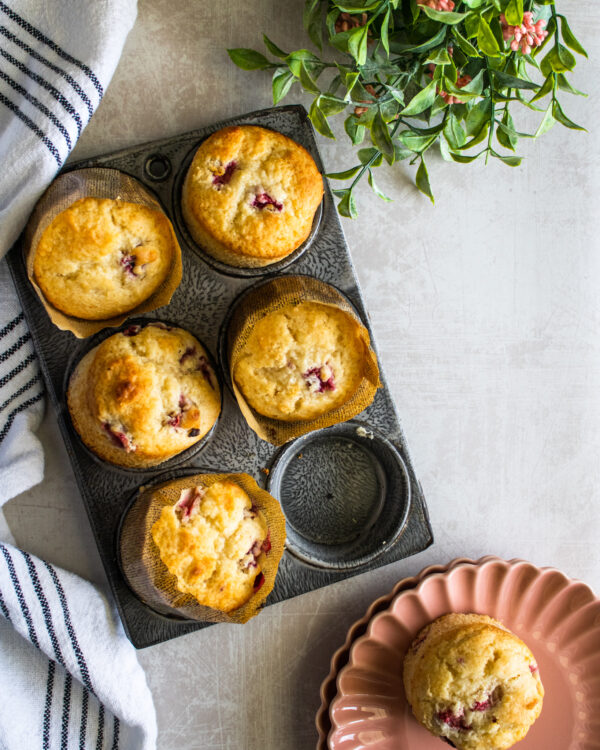 On one of our visits I brought these muffins and they gobbled them up. They asked for another one, so I will definitely be making these again for the kiddos. I love using greek yogurt in muffins. I really love how it makes the muffins extra moist and not so crumbly. I used melted butter in these muffins for that buttery flavor. I little bit of lemon zest just for freshness.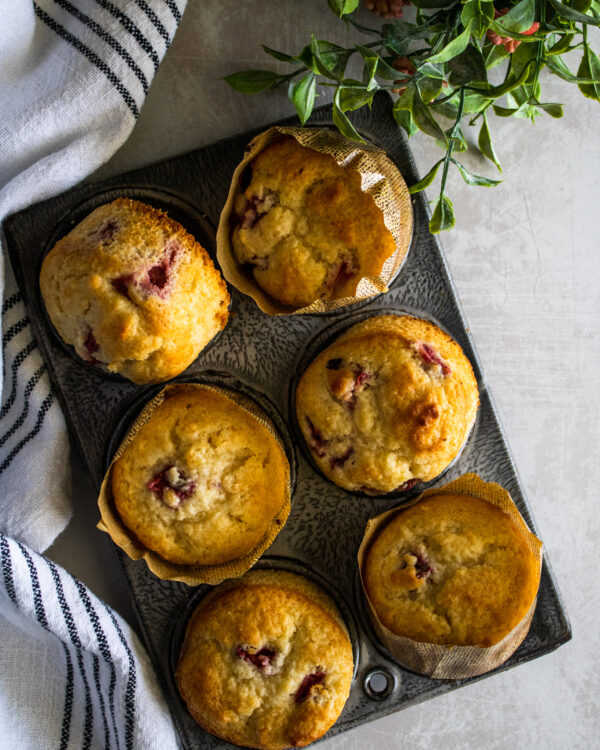 That's the Dish from my Kitchen to your Kitchen 💕
Ingredients
½ cup melted  unsalted butter, cooled

1 cup sugar

1 cup Greek yogurt

2 large eggs room temperature 

2 tsp vanilla extract

2 cups all purpose flour spooned and leveled

1 tbsp baking powder

½ tsp salt

Zest from one lemon

1 cup chopped strawberries
Directions
Preheat the oven to 425, line a muffin pan with liners or spray pan with cooking spray. Set the pan aside.

In a large bowl whisk together the flour, baking powder and salt, set aside.

In a separate bowl whisk melted butter, and sugar.

Add eggs, Greek yogurt and vanilla extract, mixed until combined.

Make a well in the center of the dry ingredients and pour in the wet mixture, Mix until almost combined.

Fold in the chopped strawberries.

Scoop batter into prepared pan. Bake at 425 for 5 minutes. Turn the oven down to 350 and bake for another 12 minutes.
Ready in 30 minutes
Makes about 12-14 muffins
Tips
Make sure eggs are room temperature. I prefer to dice the strawberries smaller, so they are in almost every bite.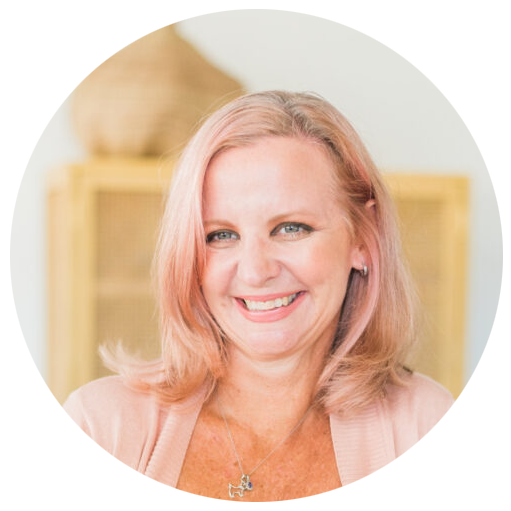 Hey there!!
I'm Billie, a recipe creator, food photographer, a girl that just loves to be in the kitchen and a travel lover. more >
Related Recipes