RECIPE
White Chocolate Cookie Butter Blondies
I am all about making homemade snacks for the kids, especially when I get them involved in helping me bake them. They love being in the kitchen and love helping me. So I am always asking them for ideas of things to make, whether it's a cookie or muffin or flavor. I love getting them involved. Spending that time with them is so important and lots of life lessons can happen in the kitchen.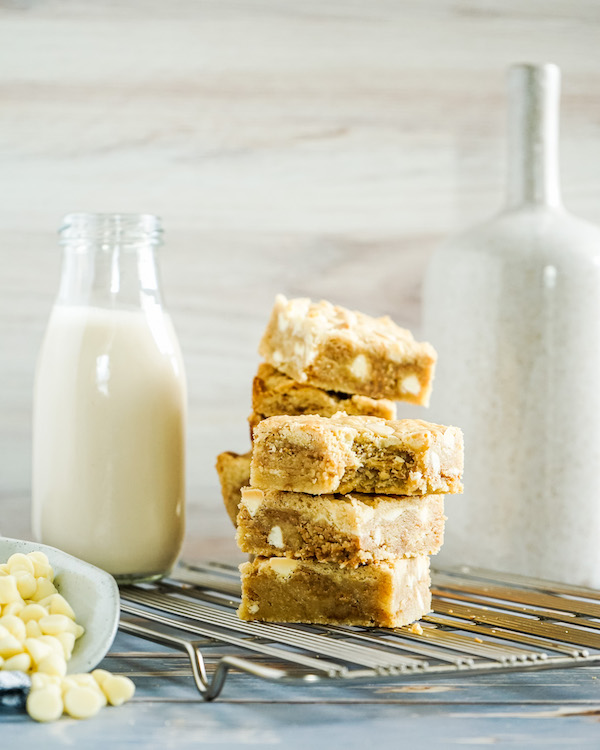 A few tips about baking with kids. Premeasure the ingredients. This is a huge time saver and one I regretted not doing earlier in my baking career. Put the ingredients in order. This helps the kids with what is going next and also reading the recipe. Learning the difference between ingredients,  sugar and salt and how it effects a recipe is important in baking.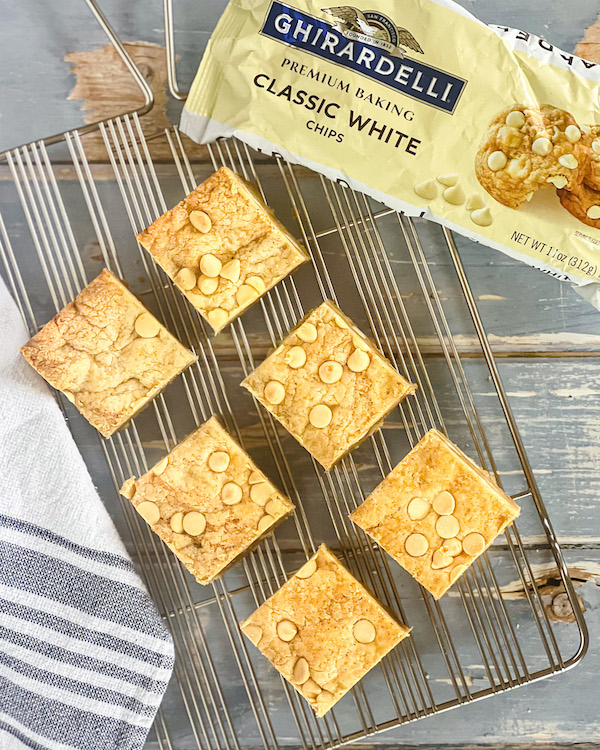 This recipe is pretty straight forward. You start by mixing the melted butter with the sugar and brown sugar. Add in the eggs and vanilla, mix together well. Add in the dry ingredients, mix until very little traces of flour occur. Next fold in chocolate chips and cookie butter. Bake for about 23 minutes. This recipe can take less than 30 minutes to make. Let the bars cool slightly before cutting them and diving into them. They are so good. The cookie butter swirled through these bars makes these bars stand out.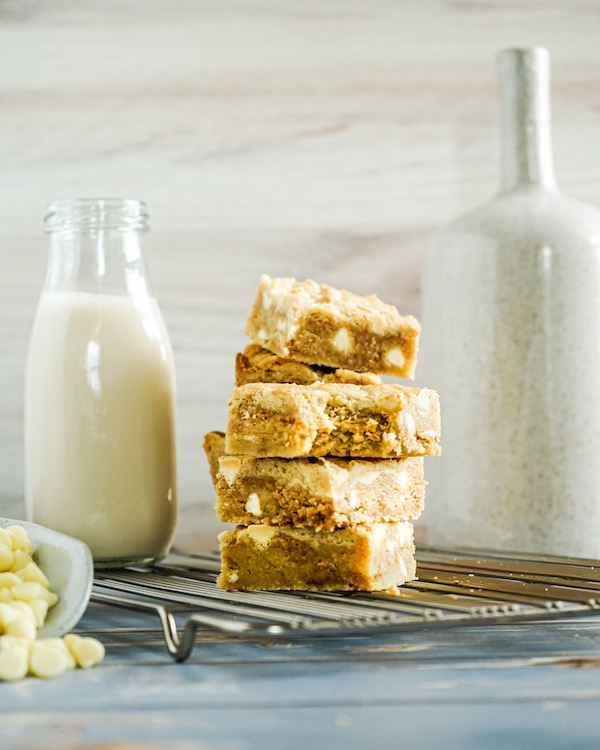 These are the melt in your mouth type of bar. I can't wait for you to make these, I know you will love them as much as we do.
That's What We Are Making In The Kitchen 💕
Billie-Jo
Ingredients
1 cup unsalted butter browned and slightly cooled

1 cup sugar

¼ cup brown sugar

2 large eggs room temperature

2 tsp vanilla extract

2 ½ cups all purpose flour spooned and leveled

2 tsp cornstarch

1 tsp baking powder

½ tsp salt

⅔ cup cookie butter

1 cup white chocolate chips
Directions
Preheat the oven to 350. Line a 9"x9" pan with parchment and set aside.

Brown your butter on the stove, let cool for 5 minutes

Add the sugar,  brown sugar and melted butter to a large bowl. Whisk together until combined.

Add in eggs and mix until combined. 

Mix in vanilla and mix until combined. 

Add flour, cornstarch, baking powder and salt to a separate bowl, whisk together. 

Add dry ingredients to the butter and sugar mixture, mix until combined

Fold in chocolate chips and cookie butter. Make sure not to mix in the cookie butter completely.

Pour dough into the prepared pan and bake for 23-25 minutes.

Blondies will stay fresh for 1 week in an airtight container. 
Ready in 35 minutes
Makes a 9"x9" pan
Tips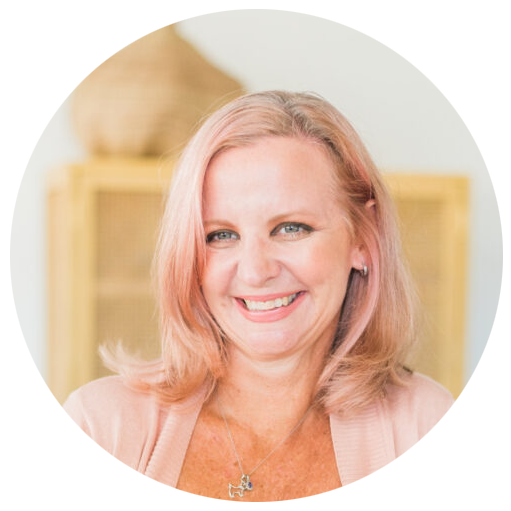 Hey there!!
I'm Billie, a recipe creator, food photographer, a girl that just loves to be in the kitchen and a travel lover. more >
Related Recipes