RECIPE
White Chocolate Macadamia Cookies
I have been wanting to share my recipe for White Chocolate Macadamia Cookies for a long time. It is a recipe that has even been requested. So I wanted to make sure when I shared this recipe it was the best recipe and easiest recipe for you. I truly believe I have done that. This recipe is delicious and super easy to make.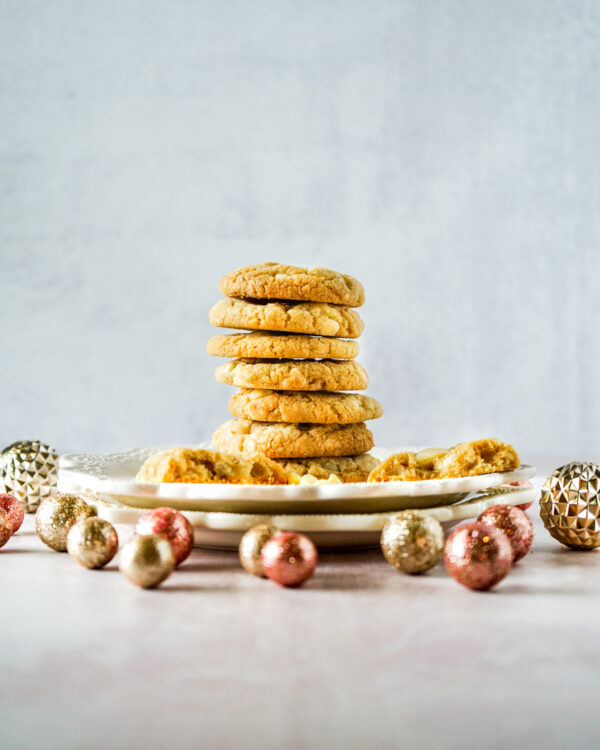 I do know it isn't a traditional Christmas Cookie recipe and I am okay with that. I know Santa likes these cookies, so that is what matters. I mean I believe in Santa and I am teaching my kids to believe in the magic of Christmas. For them they are experiencing a lot of first this Christmas and I want them to enjoy it.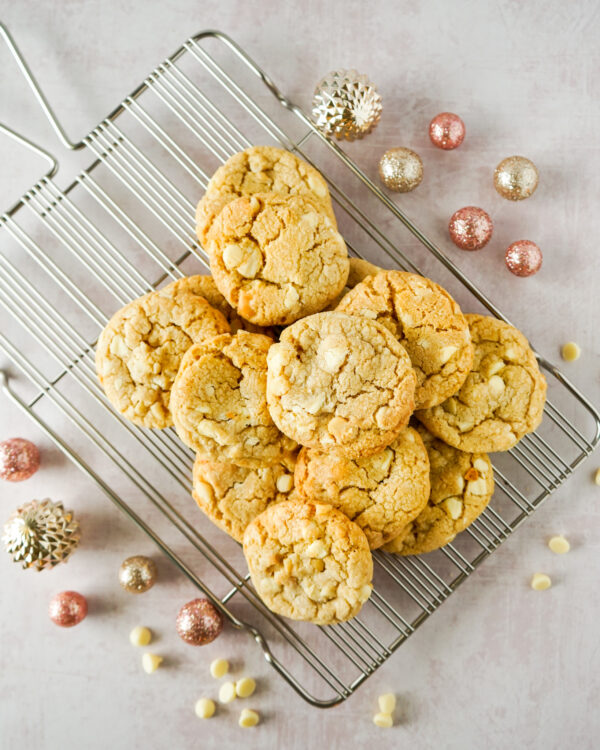 These cookies don't require a mixer, just a mixing bowl, whisk and spatula. I almost went without the brown butter, but it really makes these cookies so much and a little bit richer. When I do brown butter, you won't need a mixer. I also did one egg and one egg yolk, that extra egg yolk also helps with the richness of the cookie. Did you know that adding a little bit of cornstarch to cookies helps makes them extra soft and chewy.
Merry Christmas from My Kitchen 🎄
Billie-Jo
Ingredients
1 cup unsalted butter 

¾ cup sugar

¾ cup brown sugar

1 large egg and 1 egg yolk room temperature 

2 tsp vanilla extract 

2 ⅓ cup all purpose flour spooned and leveled 

1 tbsp cornstarch

1 tsp baking soda

½ tsp salt

1 ½ cup of ghirardelli white chocolate chips

½ cup chopped macadamia nuts 
Directions
Add butter to a medium saucepan. Turn on medium heat to brown the butter. Make sure to stir or swirl the butter occasionally to make sure the butter browns evenly. Butter is brown when you start to see little golden specks and smell a nutty aroma. Set aside.

In a large mixing bowl add sugar and brown sugar, whisk together. 

Pour in brown butter into the bowl with sugar and whisk together until combined. 

Mix in egg and egg yolk, mix until combined. There should be no traces of egg left. Add in vanilla and mix together.

In a separate bowl whisk together flour, corn starch, baking soda, baking powder and salt. Pout dry ingredients into the wet mixture, mix until combined.

Fold in macadamia nuts and chocolate chips.

Cover bowl and place in the refrigerator for 1 hour or overnight. Take cookie dough out and let it sit on the counter for 15 minutes. This should be enough time for the dough to soften to be able to scoop. 

Preheat the oven to 350 and line two trays with parchment paper. 

Using a  1 "-1 ½" cookie scoop, scoop dough onto the prepared trays spacing about 2" apart.

Bake for 10-12 minutes. 
Ready in 90 minutes, includes cooling time
Makes about 3 dozen
Tips
Eggs must be room temperature. I prefer Ghirardelli white chocolate chips.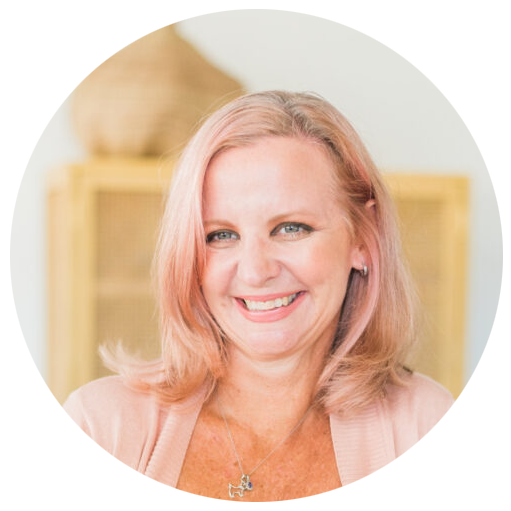 Hey there!!
I'm Billie, a recipe creator, food photographer, a girl that just loves to be in the kitchen and a travel lover. more >
Related Recipes